Jenesis AKA LIONESS
I love to experiment and try all flavors this hobby has to offer and I noticed Jenesis. She's sassy online and I could tell more mature and seems to be a what you see is what you get kind of girl based on the posting so I thought what the hell.
A few Twitter DM's back and forth and my fate was sealed. The Moped was going for the longest ride everrrrrr but luckily it wasn't that cold. So I only had frost dangling from my ears and nose when I arrived at Jenesis's incall location. 
Knock Knock…
and yup, exactly the lady I was expecting on the pics and that was awesome because god knows I love a big natural rack and big booty and Jenesis definitely fits those two cafeterias!
She brought me into the living room for a little get to know you convo which was cool but within 10 minutes it was, come on, let me get you upstairs and get this party started. To this point, Jenesis was friendly, smiling and I followed her up the stairs. 
Once in the bedroom she pounced, damn Jenesis can kiss. I excused myself to go to the bathroom to shower and she handed me some towels and as I was going in I hear "don't make me wait long"
"gulp"
I quickly shower in her well stocked clean bathroom , dry off , wrap the towel around myself and walk out into the bedroom and then OH MY I was stalked by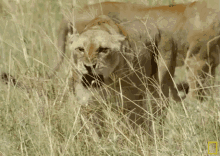 and I liked it!
The next hour was a complete wild ride which I didn't expect but OH MY LORD, Jenesis is one hi octane kind of lady. A GFE which ends in PSE and is definitely worth the ride to Whitby. If you like the pics then eat your Wheaties , take your viatmins and hightail it to Whitby, you will be mauled and have a blast!
I was out growled and I was lick flipped and popped and DAMN I LOVED IT…
Thanks Jenesis!